Sale on Lessons Ends Soon!
No.1 Driving School Kettering
Drive247 driving school in Kettering provides quality driving lessons with qualified, Grade A driving instructors. We have a variety of different driving lesson options available, lessons with female driving instructors and automatic driving lessons in Kettering. 92% Our first time pass rate in Kettering is the perfect example of the exceptional results we get for our students. We truly care about the success of our pupils and will work with you every step of the way to help you become test ready.
We also have intensive driving courses in Kettering available. Our intensive driving lessons are the way to go if you want to pass in 1-4 weeks or by a certain deadline. Our driving instructors are trained in delivering intensive courses and will tailor a course to suit your needs and help you get the most from your intensive lessons.
Local driving instructors Kettering
You can trust our local driving instructors in Kettering. Our driving instructors are from the local area, know the roads and test routes well and will ensure you are confident with them before your test. We only use highly qualified instructors who are dedicated to Drive247, we will never sub your lessons out to instructors we don't know.
Our driving instructors in Kettering will provide weekly feedback to help you constantly improve and further your learning. They will also suggest material for you to read and view outside of lessons to help boost your learning and speed up the process.
Sale on Lessons Ends Soon!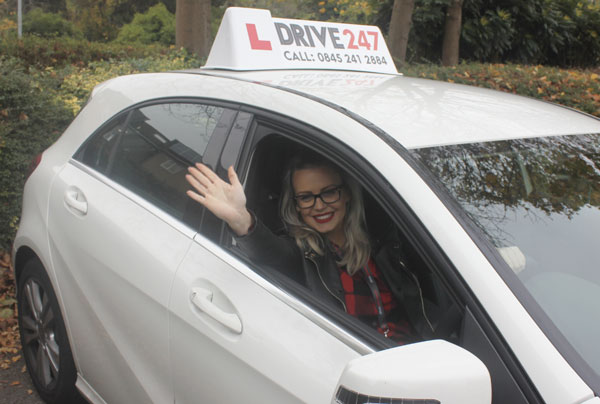 Frequently Asked Questions
Where do beginners start their driving lessons in Kettering?
Beginner drivers will often start their driving lessons in a quiet location where there are quiet and wide roads, as not to be overwhelmed by busy roads and lots of cars interrupting their manoeuvres. In Kettering, St. Catherines Road and its surrounding residential is a great place to start up. There are plenty of T-junctions and left and right turns to help you get up to scratch with the basics, before branching out into Kettering town.