Driving Lessons in Kettering
Drive247 is a reputable, high quality driving school in Kettering dedicated to helping you pass your driving test first time! Our driving instructors are all highly experienced and are local to Kettering and surrounding areas.
Cheap Driving Lessons
Here at Drive247, we pride ourselves on providing learners in Kettering and several its surrounding areas with the highest quality driving lessons at an affordable price starting from £26.
If this sounds like what you are looking for, or want to get booked in with Drive247 Kettering, please visit our prices page to learn more, pay and get booked in.
Intensive Courses in Kettering
Learning to drive doesn't have to take a long time. If you are looking to pass your driving test fast, book an intensive driving course in Kettering.
You can take your lessons over one to two weeks with a dedicated, one-to-one, Kettering based driving instructor.
Experienced Driving Instructors
All of our driving instructors in Kettering are fully qualified and local to the area. They have been teaching people to drive for over 10 years, helping them pass their driving tests fast and first time. They have extensive knowledge of the Kettering driving test routes which will be covered in your lessons, so you won't be surprised on test day.
Where to find us
22 Bowling Green Road
Kettering
Northamptonshire
United Kingdom
NN15 7QJ
Monday - Friday

7am - 9pm

Saturday & Sunday

7am - 6pm
What people say about us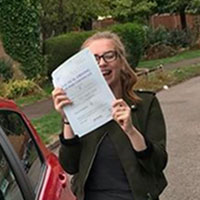 Erin Morgan
"I was extremely nervous about learning to drive, until I took my place in a Drive247 seat. My instructor was brilliant and helped me pass first time!"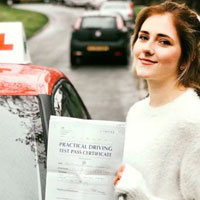 Layla Phillips
"I failed my driving test twice with an instructor local to where I live. As soon as I had my first lesson, the difference in standards was noticeable. I passed with Drive247 with only 2 minors!"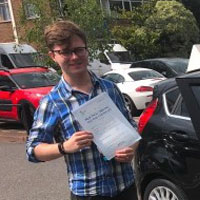 Samuel Wright
"My Drive247 instructor supported the same football team as me so we talked about that most of the time. Next thing I know, I've done my test and passed. Great!"