Sale on Lessons Ends Soon!
No.1 Driving School Rushden
For over 10 years we have been providing the residents of Rushden with affordable but quality driving lessons. We work hard to ensure we provide our students with nothing but the best possible driving lessons. That's why we have a 92% first time pass rate and are the leading driving school in Rushden, we can help you pass your driving test first time.
All of our driving lessons are available to take on a weekly basis or intensively through one of our famous fast pass courses. Whatever option you decide to go for, you can rest assured that you will be provided with a high grade, dedicated, drive247 driving instructor.
Local driving instructors Rushden
At Drive247 we use only the best local driving instructors in Rushden. Our instructors are all from the local area and have an extensive knowledge of the local roads and test routes. You will benefit greatly from this as they will make sure you become familiar with the area and the test routes, meaning you will feel more confident when it comes to your driving test. In Rushden you have a choice of a few driving test centres. If you choose to take your test at Wellingborough test centre, for example, your instructor will take you for driving lessons in Wellingborough to get you used to the test routes.
Sale on Lessons Ends Soon!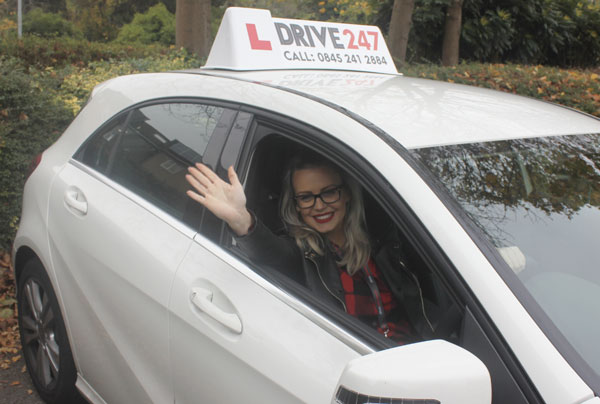 Frequently Asked Questions
How will I know when I'm ready for my driving test?
When you begin your driving lessons with Drive247 Kettering, after your first couple of lessons your driving instructor in Raunds will be able to give you an idea of how may lessons they think you'll need until you're test ready. Our get assessed lesson is a great way to see what level your driving is at and find out how many lessons you need. Your instructor will also tell you when they think you are ready to book your test. We perform regular mock driving tests so we know as soon as you're ready.
Are your driving instructors fully qualified?
Yes, all of our driving instructors are fully qualified, DBS checked and approved by us. We want our pupils to learn with the best, passing fast and first time, that's why we only use the best driving instructors in Raunds. Our instructors are up to a Grade A standard which is the highest grade a driving instructor can be. We handpick each and every one of our instructors and they are all dedicated to Drive247, we will never sub your lessons out to instructors we don't know like some driving schools we know of.