If you're eagerly awaiting your first driving lesson or are doing some research before booking your first driving lesson in Kettering, you may be wondering what happens on your first driving lesson. At Drive 247 we want all of our pupils to feel prepared and go into their driving lessons with confidence, so we have put together this guide to help you understand what's likely to happen during your first driving lesson.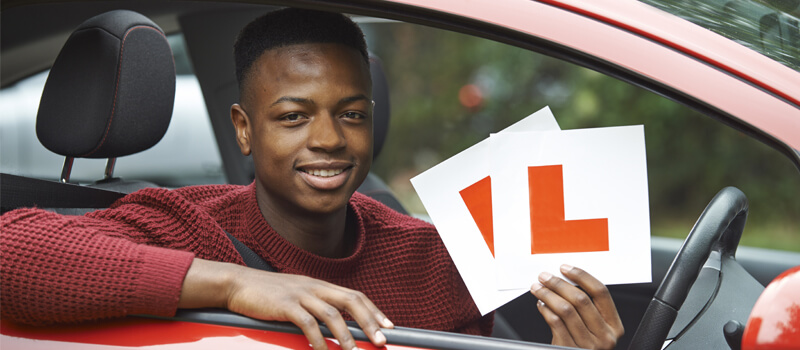 What can I expect on my first driving lesson?
'What can I expect on my first driving lesson?' is a common question most learner drivers have. You may have been asking friends and family members that have had driving lessons, and you may be turning to the internet to find out what to expect. Everyone's first driving lesson experience can differ, depending on who you're learning to drive with and what driving lesson option you have chosen. Here is what to expect from your first driving lesson at Drive 247 Kettering:
The legal stuff
Before anything, your driving instructor will need to check your eyesight to make sure you are safe to drive. If you know that you need glasses or you wear contact lenses, please make sure that you wear them. Your driving instructor will also need to see your provisional driving licence on your first lesson; please remember to bring this with you. Your instructor will take some details from your provisional licence such as your driver number.
Previous experience
Your instructor will spend a few minutes asking you some questions about any previous driving experience you may have. Not to worry if you haven't driven before, some drivers have the experience, but others come to us not knowing anything about driving, we can help you no matter what level you're at. By finding out about your current experience and driving level during your first lesson, your driving instructor will know how best to teach you, and they can begin to put together a lesson plan for you.
Driving to a safe place
Depending on where your instructor is collecting you from, they will likely drive you to a suitable quiet location to conduct your driving lesson in. As a beginner, you must begin learning in a quiet area where you're unlikely to have too many other vehicles around you. During the drive to a safe place, your instructor will talk you through what they are doing, such as changing gears, footwork and checking mirrors.
In the driver's seat
Once you have reached the suitable location selected by your driving instructor, it's your turn to sit in the driver's seat. Your driving instructor will then go through the controls of the vehicle with you, such as adjusting the mirrors and the seat and learning the pedals. It's crucial that before you start driving, you are confident with all the controls on the car. Depending on prior knowledge, a controls lesson can take between 5 and 20 minutes.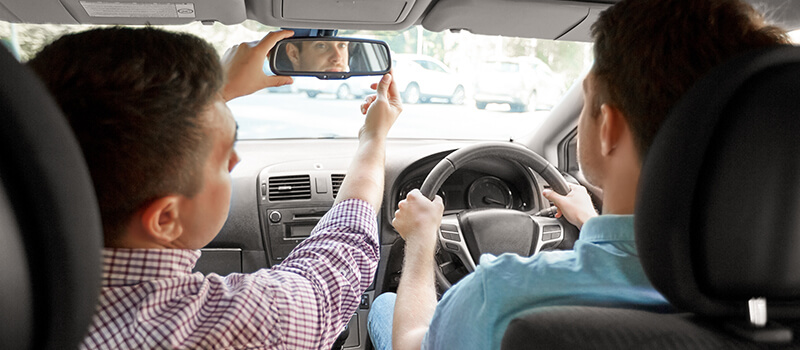 Moving off and stopping
Now that you're confident with the controls of the car, your driving instructor will start you on moving off and stopping the car. If you have manual driving lessons, they will first explain how the clutch works and may get you to practice using the clutch so you can get a feel for its sensitivity and biting point. Good clutch control is essential when moving off and stopping, so it's best to get to grips with clutch control before commencing.
Before commencing moving off and stopping, your instructor will brief you first on what to do; this shouldn't take too long depending on your prior knowledge/experience. You will then begin practising moving off and stopping in first gear, then once you're confident going above 10mph your driving instructor will encourage you to change into 2nd and 3rd gear. You'll likely make at least 7-10 move offs and stops in an hour lesson; your driving instructor will have chosen a suitable long stretch of road to do this on.
Drive back and feedback
At the end of the lesson, your driving instructor will drive you back to where they collected you from or to where you would like dropping off in the local area. Once you have reached your preferred drop off point, your instructor will give you some feedback on the lesson, such as strengths and weaknesses. These are some things you can think about before your next driving lesson, and they will help you prepare for your next lesson. You will also get booked in for your next driving lesson, so you have something to look forward to!
We look forward to seeing you!
Our driving instructors at Drive 247 are eager to help you learn how to drive and look forward to working with new pupils. Our driving instructors in Kettering are experienced in teaching people of a range of different abilities, so whatever your driving ability is, they will help you pass as quickly as is safely possible.