If you have been taking driving lessons in Kettering, Wellingborough, Northampton or any of the other surrounding areas, you may be looking into the options available when you're ready to book your driving test. One of the most popular options is to take your driving test in Northampton.
In this article, we have put together some things we think you might like to know about Northampton driving test centre, to help you make your decision and prepare for the big day.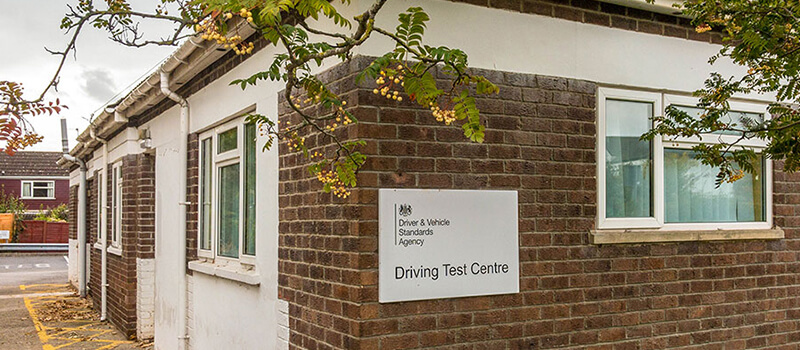 Northampton Driving Test Centre
Northampton driving test centre is situated on the outskirts of the town centre on Gladstone Road. Upon leaving the test centre, you can expect to face busy roads with lots of cars and pedestrians. Surrounding the test centre are numerous high-speed dual carriageway A-roads such as the A45 and A508, you will likely be taken on one of these roads during your test. The A45 road is known to feature on one of the Northampton test routes; but not to worry, your drive247 driving instructor will ensure you are fully prepared for this.
Various road types will be covered during a driving test from Northampton test centre. As well as busy roads in the town centre and fast-moving dual carriageways, village and country roads are also frequently featured. Take care when driving on country roads; you may come across unusual obstructions such as tractors or even the odd horse. Country driving is an excellent opportunity to demonstrate to your examiner how you can adapt your driving skills to any situation.
Many of the residential areas in Northampton have narrow roads. Therefore you may face situations with oncoming vehicles where you need to give way. Examiners are known to ask students to perform their test manoeuvres in these residential areas. The emergency stop is also requested on 1 in 2 tests conducted, and independent driving is mandatory.
Driving test routes are designed to include as many different road types and junctions as possible. This diversity is essential as it allows the examiner to see how you deal with varying conditions of driving; they can pass you on the belief that you can confidently handle any situation you may encounter on the road. If you've been learning to drive with a drive247 driving instructor, you will have been taken on the known test routes, along with a wide variety of different road types and traffic systems. Gaining knowledge of the test routes provides valuable insight into the types of roads you will be taken onto during your test and allows you to prepare yourself.
Driving Test Tips for Northampton Test Centre
No matter where you're taking your test, we strongly advise all of our students to have at least a one hour lesson right before their test. This lesson is vital time with your instructor where you can ask them to go over anything you are unsure of and have some more driving practice in any of the areas you may be worried about.
You should also use this time before your test to practice driving in the areas surrounding the test centre; these are the most likely areas you will cover either at the beginning or end of your driving test. It is crucial that you feel confident with these areas so you don't make any mistakes that could cause you to fail. Our driving instructors at drive247 Northampton, are all local and know the roads and test routes. During your lessons in Northampton, they will make sure you have lots of practice on a variety of different road types, facing various junctions and traffic systems.
Booking a Driving Test at Northampton Test Centre
The driving test from Northampton test centre will see you driving on a variety of different roads, most of which you will have covered during your driving lessons in Northampton. These roads are often busy, and the time of day you book your test for will dictate how busy it will be. If you prefer the roads to be a little quieter, we advise that you book your test outside of rush hour times.
Northampton test centre currently has a wait time of up to 8 weeks! We advise that you book your driving test well in advance to avoid disappointment. Booking your driving test at Northampton test centre is easy, bookings can be made online or over the phone. Always check with your driving instructor before booking a test, they might not be available on some dates.
Need to know information about Kettering Test Centre
Address: Gladstone Business Centre, Gladstone Road, Northampton, Northamptonshire, NN5 7QA
Typical waiting time to book test: 4-8 weeks
Online booking availability: YES
Parking available: YES
Test centre rules: Do not enter test centre more than 5 minutes before driving test start time. You are not allowed to practice parking onsite at any time. Smoking on site is not permitted.
Toilets: Male and female toilets available
Nearby alternative test centres: Wellingborough driving test centre