If you are reading this you are probably looking for some extra information or advice on the Wellingborough test centre. It's a quiet test centre that operates just 2 days a week. At the time of writing this content, the test centre is only open on Tuesdays and Thursdays. There are usually only 2 examiners covering this test centre and they often come from the Kettering site to cover the tests.
Booking a Driving Test at Wellingborough Test Centre
With a population of over 100,000 residents in Wellingborough and many learners from Irthlingborough, Rushden and Raunds wanting a driving test here too, this place gets booked up very quickly. If you are looking online, you may struggle to find an available test date. Most learners living in Wellingborough take their driving test at Kettering driving test centre, where the waiting time for tests is a lot less. If you plan to do this, then it's definitely advisable to take driving lessons in Kettering so you are familiar with the area. If you are desperate to take the driving test at Wellingborough and you can't see any available slots then the best thing to do is call the DVSA: 0300 200 1122. In most cases they will book you a test over the phone, but beware, the waiting time may be long.
Need to know information about Wellingborough Test Centre
Address: Glamis Hall, Goldsmith Road, Wellingborough, Northamptonshire, NN8 3RU
Typical waiting time to book test: 8 weeks +
Online booking availability: Usually none, call the DVSA to book a test
Parking available: YES
Test centre rules: Do not enter test centre more than 10 minutes before driving test start time. You are not allowed to practice parking onsite at anytime. Smoking on site is not permitted.
Toilets: Available
Test times: First test is usually 8:10am. Last test is usually around 3:30pm to finish for 4:10pm roughly.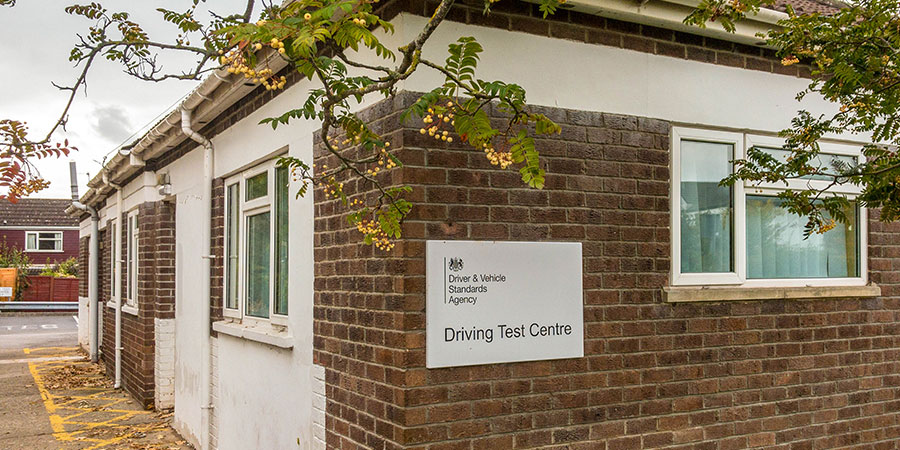 It is highly likely that you will be taken on a dual carriageway such as the A45 during your driving test. You will face large multi-lane roundabouts and high speed roads, our driving instructors will ensure you are prepared for this and confident. Your driving examiner may ask you to perform the bay parking manoeuvre at the test centre or you could be asked to perform a different manoeuvre, such as parallel parking, outside of the test centre and in the residential areas of Wellingborough. With emergency stops being requested by driving examiners on 1 in 3 driving tests conducted, there is a chance that your examiner will ask you to perform one.