Many learners come to us wanting not only to pass their driving tests but also hoping to pass first time. At Drive 247 Kettering, passing pupils first time is a speciality of ours, with our first-time pass rate being an exceptional 92%. While we can't guarantee that you will pass first time, we can promise our driving instructors in Kettering will give you the best chance possible. Here are some of our best tips and advice on how to pass your driving test first time.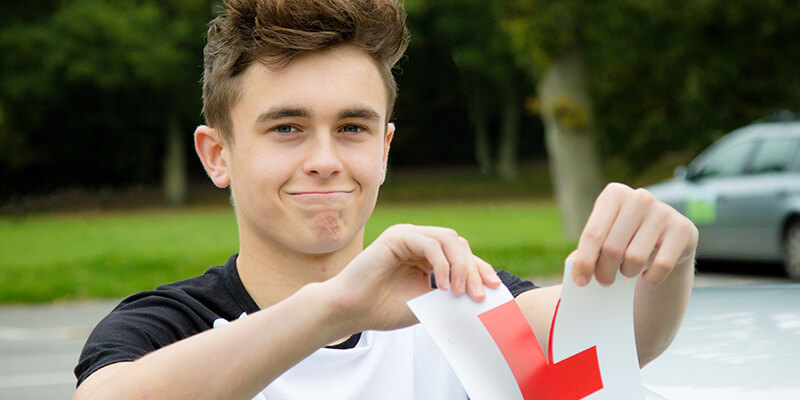 How to pass your driving test first time
Passing your driving test first time is something most learners dream of, it's something you can boast about to your friends and family. Of course, passing your driving test at all is something to be proud of, whether you pass first, second or third time. However, if passing first time is something you're aiming for, we can help with our top tips on how to pass your driving test first time.
Arrive in plenty of time
Whether you've chosen to take your driving test in Kettering, Wellingborough driving test centre or Northampton test centre, it's important to arrive in plenty of time for your driving test. Rushing to get to your test will not do anything for your nerves and will leave you feeling stressed and arriving late could put you at risk of missing your test slot completely.
We recommend you arrive 10-15 minutes beforehand so that you have enough time to prepare, but you won't be standing around waiting for too long.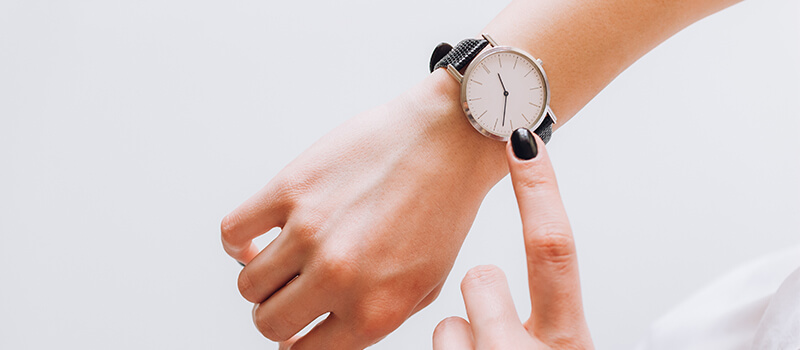 Have a lesson beforehand
We strongly recommend you have a driving lesson on the day of your test if possible. This lesson is a chance to get any last-minute clarification you may need from your instructor and ask any questions you may have. You can also practice your manoeuvres and go over the test routes.
Having a lesson before your test will also help to calm any nerves and put you in the right frame of mind for your test.
Understand the marking sheet
In preparation for your driving test, we would advise you to familiarise yourself with the examiners marking sheet. You can find a copy of the marking sheet on the DVLA website.
Getting to grips with the marking sheet before your test will help you understand how your driving will be scored and tested, so you know what is happening during each part of your test. The marking sheet is divided into sections, for example, control, signals and judgement. If you receive more than four minor faults in one section, you will fail the test. If you receive a serious or dangerous fault in one section, you will also fail.
Don't be put off if you see your examiner writing on the marking sheet during your test; they will be making notes throughout about your general driving. Stay focused on the road at all times and not on what your examiner is doing.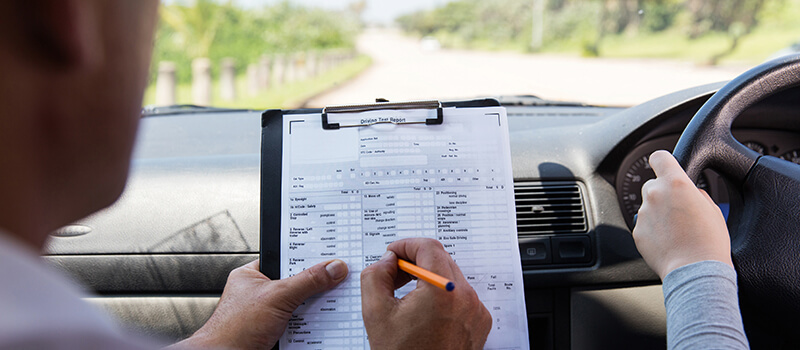 Make sure you have everything you need
Every year, thousands of driving tests are cancelled as pupils arrive without the essential items they need for the test to go ahead. Don't be caught out; make sure you're organised and well prepared. There are some necessary documents you are required to bring with you, as well as ensuring your vehicle is safe and up to test standard. If you are taking your test in your instructor's car, they will make sure the vehicle meets the set requirements. You can find out what you need to bring to your driving test in our helpful guide.
Preparation is key
One of the ways you can give yourself the best chance possible of passing first time is by beginning preparation for your test as early as possible. Driving test preparation includes mock driving tests, 2-hour lessons, addressing weak areas and revising show me, tell me questions.
With your driving test approaching, your instructor will likely start performing regular mock tests and will have you practising the test routes more. If you are taking your test in Wellingborough, your instructor will do most of your driving lessons in Wellingborough to get you familiar with the roads in the area.
Mock driving tests are a good way of seeing what areas of your driving require some more work and getting you used to test conditions. However, if your instructor is noticing 1-2 serious driver faults during your mock tests, you may need to consider postponing your driving test by a week or two.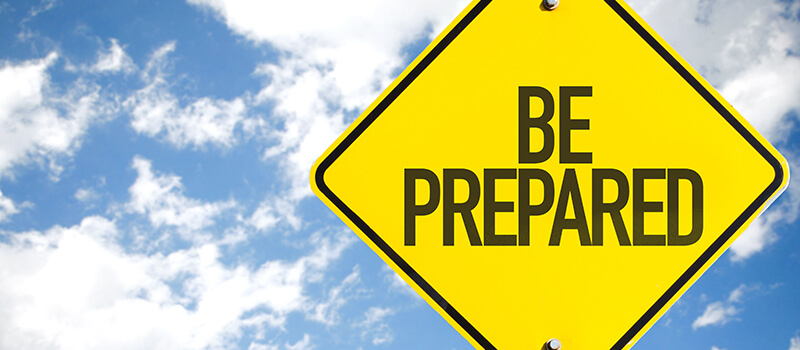 We suggest having 2-hour lessons in the lead up to your test if you previously only had 1-hour lessons. You will be able to cover a lot more during a 2-hour lesson than you would in just an hour lesson.
Don't forget to learn the show me, tell me questions, as part of your driving test your examiner will ask you two of these questions. You should be revising these throughout your time learning, and your instructor will regularly test you on these. Don't forget to continue revising them in the lead up to your test.
Dress appropriately for your test
Something that may not have even crossed your mind yet is what to wear to your driving test. Hopefully, from your driving lessons, you will know what feels comfortable and is appropriate for driving. The same rules apply for your driving test. You should wear comfortable shoes that allow you to maintain control of the clutch – heels and sandals are a no go! Wear clothes that are comfortable and will enable you to move freely without restricting your movement. You will not be able to wear sunglasses during your test.
Calm your nerves
Taking your driving test is a big deal, and it's normal to feel nervous. Try not to let nerves get the better of you as they could cause you to panic under pressure and make silly mistakes. Some people perform well under pressure, whereas others break.
You can calm driving test nerves by making sure you are mentally and physically ready for your test. You can do this by having mock driving tests in the lead-up and getting enough rest before your test.
Remember that if you do fail your test, it's not the end of the world and you can retake it another time. Aim for your driving test to be your best drive yet and be confident. Your instructor thinks you are a safe and capable driver; otherwise, they wouldn't have put you forward for your test, so be sure to demonstrate this to the examiner.
Choose the right test time
The time of day you book your test for can affect whether or not you pass your driving test. We recommend taking your test first thing in the morning when the roads are still reasonably quiet, and you have a clear head. Taking a test in the morning means any stresses from the day will not impact your performance during your test, and you will not have too much time to dwell on the upcoming test throughout the day.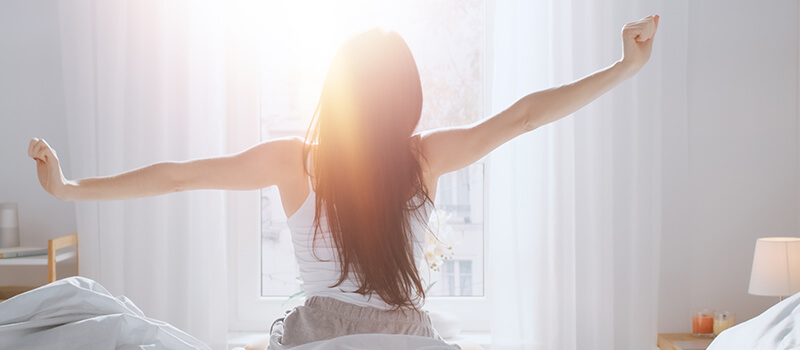 Move on from mistakes
If you make a mistake during your driving test, don't let it put you off and affect the rest of your drive. Remember, you're allowed up to 15 minor faults during your test, so, if you make a mistake, move on from it and carry on demonstrating to your examiner that you're a safe driver.
If you make a mistake, such as stalling the car during a manoeuvre, the examiner will be looking to see how you correct the error and if you remain calm. Stalling is usually a minor fault, depending on the situation, so take a deep breath, stay calm, controlled and restart the car.
Ask your examiner for clarification if necessary
If you are unsure or mishear any instruction given by your examiner, don't be afraid to ask them to repeat themselves if necessary. You will not be marked down for asking for clarification, and it's better than panicking because you're not sure what you're supposed to be doing and making a mistake.